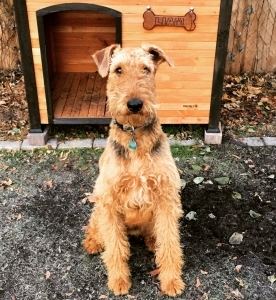 Liam Missing in Cameron WI
Date and Time lost:
Sunday, December 31, 2017 - 9:00am

Our three-year-old Airedale Liam disappeared from a yard in Cameron, Wisconsin this morning around 10:30 AM. He's not usually a runner but is goofy, friendly, and energetic.  There is a $1,000 reward for finding him.
If found contact:
Maeve (608) 738-1960 or maevefischer@gmail.com
Area last seen:
19 3/4th Street in Cameron, WI